In my head, I'm thinking about all the crafts I'd like to do
if only
I had the time.
I wanted to make this cute little wreath as a housewarming gift for my sister when she and her husband bought their first house...almost a year ago.
I really want to make this for my son's room to keep track of those growing milestones!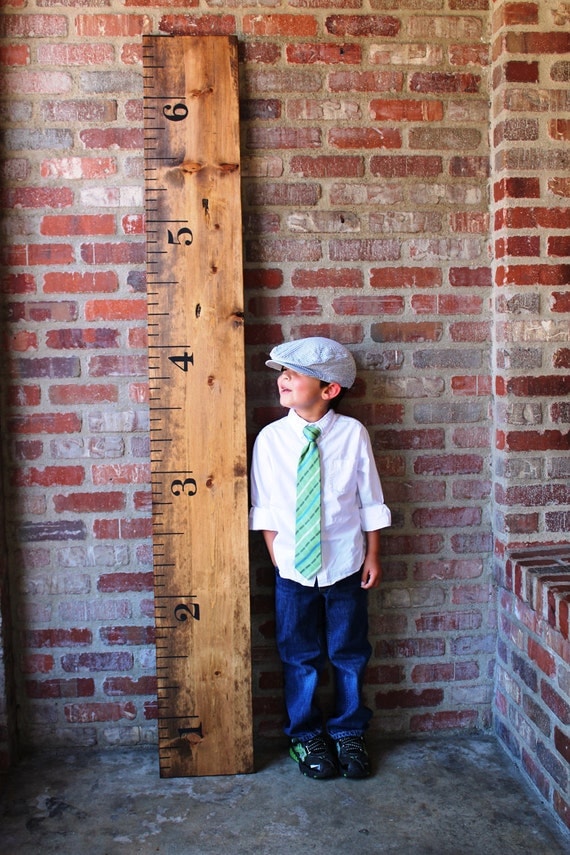 I would love a small stool or chair like this for my crafting area in the garage.
Remember that huge tri-fold mirror I wasn't quite sure what to do with? I still have it, and this idea is growing on me!
We still doesn't have any grown-up furniture in our bedroom, and I would love to make a headboard for our bed...something like this, or upholstered - I'm not sure yet, but this one Mandi made from an old door is really amazing!
& this is just a sampling of inspiration from my
Pinterest
boards! It doesn't include the painting I still want to do in the house, the sewing I want to learn, and the Paisley & Porter business projects. I'm starting to remember why I never did much of this before I was unemployed! I'm hoping to knock out a few projects that have been floating around in my brain for ages in the next week or so - stay tuned.